Nursing Research 2020 Meeting &amp Hospitality
Address
Prague, Czech Republic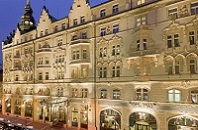 The City
Prague is the capital and largest city in the Czech Republic, the 14th largest city in the European Union and the historical capital of Bohemia. The city has a temperate oceanic climate, with relatively warm summers and chilly winters. The Czech Republic is a developed country with a high-income economy.
Prague is home to about 1.3 million people, while its metropolitan area is estimated to have a population of 2.6 million.
Prague is home to several well-known cultural attractions, many of which survived the violence and destruction of 20th-century Europe. Main attractions include Prague Castle, Charles Bridge, Old Town Square with the Prague astronomical clock, the Jewish Quarter, Petrina hill and Visegrad.
The Czech Republic is home to well-ranked universities it has more than 70 universities and more than 40 higher education institutes.
The City is the venue for Nursing Research 2020 as per the suggestion of Organizing Committee.
Directions
Route Map